There are so many advantages to starting an online business. You can work from home, set your own hours, focus on a niche you care about, and of course, avoid substantial startup costs.
While starting an online business sounds very easy but in order to grow and sustain, you must follow a similar process to starting a traditional business.
To help you start a business online successfully, here's my five-step process to starting an online business.
1. Decide on a Business Idea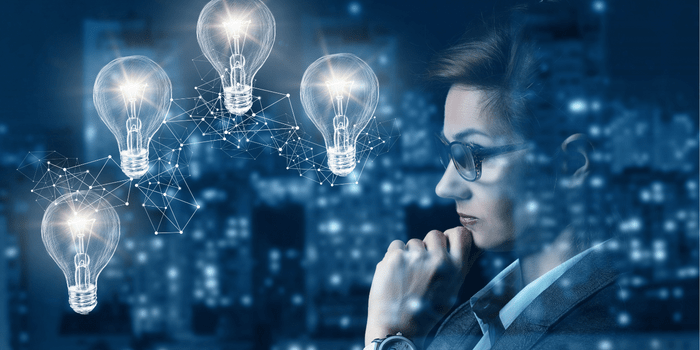 This first step likely sounds like a no brainer.
But you'd be surprised how often newbie entrepreneurs jump ahead to branding or web development before having a firm idea in place.
To sort out what your new online business will be, ask yourself these questions–
Why are you doing this?
It's a simple question to ask yourself and the answer can very well determine if your business will be successful. Every good business needs to have a mission and a purpose behind it.
And you need to be sure you're pursuing the startup with the intention to keep it going. Sure, you can have an exit strategy in mind, but if you don't have the passion or drive to push your business forward it won't get very far.
Are you leveraging your strengths?
Alongside the first question, it's also good to ask yourself if you're really equipped to handle your new business idea. Developing a business around a hobby, skill, or side hustle that you know inside and out gives you a certain level of expertise to leverage.
It can help you build clout amongst potential customers and provides familiarity to fall back on as you learn how to manage and grow your business.
What problem are you solving?
Now just because you have a certain skill set or hobby that you like, doesn't necessarily mean that there's a market for it.
You need to be solving some sort of real-world problem and ensure that there are potential customers that are looking for a solution.
And if there are, is there competition already solving that problem? If so, how will you differentiate your business to compete?
Walking through a market analysis and confirming that a problem exists and that there's room for your business, ensures you aren't wasting your time with a nonexistent or crowded business concept.
Can your business function solely online?
A unique aspect of starting an online business is determining whether it can solely operate online without much of your personal attention.
Something like a SAAS business or online learning business likely doesn't require any sort of physical infrastructure to operate.
But an eCommerce business, on the other hand, requires physical shipping and distribution and has the potential for a physical location.
This is just an element you'll need to consider, especially if you're operating from your home.
2. Validate Your Business Idea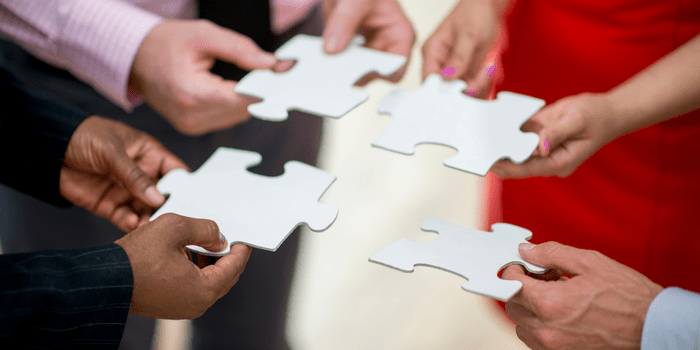 After you've determined that you should start a business and have an idea in mind, you need to validate it. This process can be as simple as chatting with potential customers, asking questions about their needs, and if they'd consider your solution.
But when starting an online business there are additional methods you can employ to test the market.
Look through customer reviews
One simple method for gauging current customer interest is looking through competitive reviews. See how people respond, what they like and dislike and check the overall volume of feedback.
It can give you an idea of the active market size and if your business concept avoids the pitfalls of current offerings or features some of the requested additions mentioned in reviews.
Set up a landing page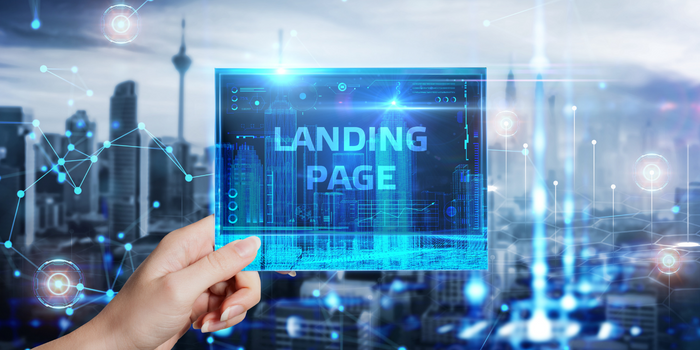 Without setting up a full website, you can run a simple preview landing page to tease your business, product, or service.
Give a quick rundown of features, pricing, a release window, etc. and include an email subscription signup prompt to start building out an email list.
Then it's as simple as running a handful of social media or search ads that target your potential customers to drive traffic to your website.
Validation here is somewhat up to you. Do you base interest on the number of visitors that checked out your website?
The number of email sign-ups? Social shares? Whatever the case, pick a handful of these metrics and set some goals to gauge success.
Survey potential customers
As mentioned before, one of the simplest ways to validate your business is talking with customers. But if you can't interact with them in-person, another option is to conduct online surveys.
Similar to driving traffic to a preview website, you can simply run a handful of digital ads promoting your survey to gather responses.
And if you already set up a landing page and started gathering an email list, you can even send out your survey to those that already displayed a level of interest.
This may be even more vital, as you can ask more specific questions with a greater chance of receiving actual feedback.
3. Start Your Business Plan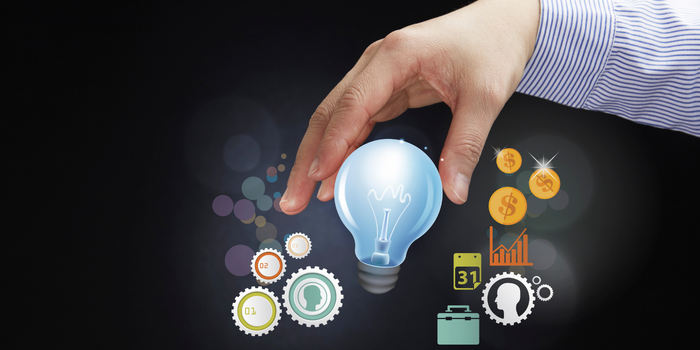 Once you've determined potential interest in your business, it's time to start developing your business plan. Luckily, as you've gone through the process of defining and validating your idea, you've actually laid out the initial pieces of your business plan.
But now you need to place it in a format that you can use to pursue funding, forecast financials, and regularly revisit as your business grows.
Conduct a Market Analysis
You've already done pieces of a market analysis through the exploration of your business idea. But conducting a thorough market exploration is necessary to confirm the market for your product and identify your competition.
It can also help you determine pricing models, distribution methods, and other potential competitive advantages you can leverage as you enter the market.
Pay Attention to Funds and Success Metrics
Take some time to identify your startup costs and think through how you plan to fund your business.
Even if your online business will just be a side gig, for now, do yourself a favor and think through the business and sales metrics that you should be tracking so that you know if you're heading in the right direction.
Review those metrics regularly, comparing what you forecasted with your actual sales. You can do this with a set of spreadsheets, but a business dashboard can help you stay on top of your finances, and if you use a system like QuickBooks, you can even automatically pull in financial information so you don't have to add it manually.
4. Set up Your Website or Go to a Marketplace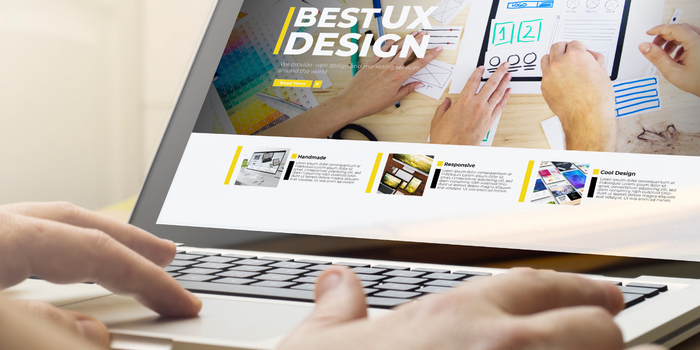 With your business plan in hand, you can now look to get your website up and running. But this won't be as simple of a process as setting up a preview landing page.
There are a number of decisions to be made regarding hosting, platform and design to effectively represent your business. Your website, especially for an online business, is the greatest representation of our business and needs to accurately reflect your products, services, and mission.
Hosting your own site
You can retain more control. The best part about a direct site is the level of control you have over your online store services. You'll be able to customize virtually every aspect of your website, including the look and feel that represent you and your personal brand.
Plus, having a website builds authority for you, your brand and your product or offer.
Do you need to build from scratch? Also keep in mind that depending on your particular business, it may or may not be necessary to build (or pay someone to build) a site from scratch.
Especially when you're in the early stages, options like Squarespace and Shopify simplify the process of setting up an eCommerce site by providing templates that don't require much if any knowledge of HTML or coding.
Using a marketplace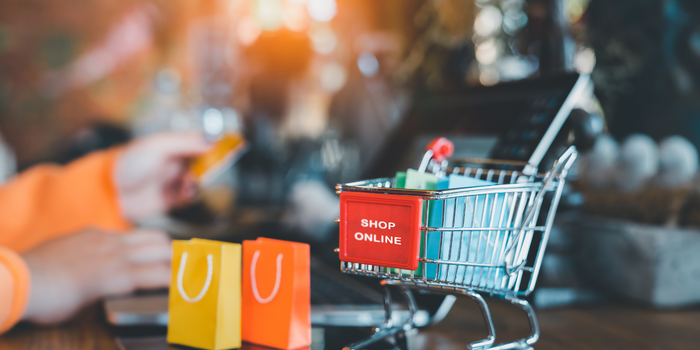 When starting an online business either selling your service, physical products, or digital products, there are marketplaces on the internet that you can join according to what you have to offer.
There are more and more third-party eCommerce marketplaces available, like eBay, Etsy, Amazon.
Similarly, if you want to start a business selling your specialized services as a freelancer, you can go to platforms like Fiverr, Upwork, and Unigig.
However, one way or another, you'll end up paying to use that third-party platform.
So keeping that in mind, evaluate the pros and cons. The fact that your customers will have to visit the third party to buy from you has both — benefits and drawbacks.
For example, If you sell solo ads, usingUdimi's platform means that it will probably be easier for anyone to find you when they search for a solo ads seller.
But it's also easier for a prospect to compare you from other solo ad sellers of Udimi, which makes your ability to differentiate yourself more important.
So focus on what makes you stand out and if you're using an eCommerce marketplace, pay particular attention to the quality of the images you use on your page.
Good product photography can set your listing apart. But remember, hosting your own website isn't a free pass for using mediocre images either, especially if you're thinking of selling physical goods.
Another important thing is to pick the right platform.
Have you ever tried to sell a $10,000 fine oil painting at a farmers market? It's not entirely impossible, but it's pretty rare. Pay attention to whether the marketplace you're considering attracts people in your target demographic.
Also, keep in mind that there isn't really one platform that works for every type of business. Take the time to research the best one for you.
If you're selling art or crafts, look for a platform that is used by other artists. If you're selling used comic books, look for a platform that attracts lots of shoppers looking to buy used comic books. And read the fine print. Almost every platform has its own list of prohibited items.
5. Make it Legal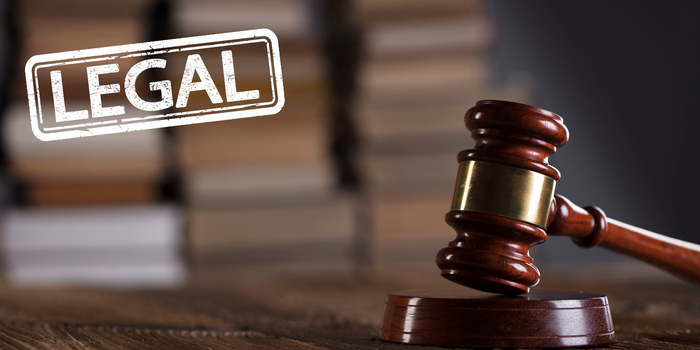 There are a few steps you'll have to take to make sure your business is legal. While generally speaking, the same rules apply to online businesses as brick-and-mortar businesses, there are a few subtle differences.
Read up on online business regulations
The most important distinction when it comes to doing business online versus in person is online business law.
These laws regard the distribution of your customer's personal information, as well as other privacy and intellectual property regulations.
The SBA gives a thorough rundown of the specifics of online business law, so make sure to brush up on them before you start your online business.
Register Your Business
Decide how you want to set up your company's legal structure. Lots of businesses opt to form an LLC, but do your research to figure out which is best for you. State-specific requirements will, naturally, vary state by state. Visit your local secretary of state office's website for more information on compliance at a state level.
End Thoughts
Ultimately, starting an online business is similar to starting a business with a physical storefront. You'll still need to validate your idea, do business planning and you'll benefit from making sure you understand your tax obligations from the start. Just don't underestimate the importance of putting together a functional website and getting it in front of your target market.